ZimaCube has been specifically designed to provide users with a personal NAS cloud storage solution where your digital life—photos, videos, important documents, and more—is stored securely in one place, accessible from anywhere, and protected against the unexpected.
Welcome to the world of ZimaCube, a robust personal cloud storage solution designed to keep your data safe, organized, and within reach. With an impressive storage capacity and a powerful processor at its heart, ZimaCube stands out as a sophisticated tool for anyone who values their digital content, from the casual user to the professional with demanding storage needs.
ZimaCube offers a massive storage capacity of up to 164 terabytes, which is more than enough space for even the most extensive collections of digital assets. Its unique 6+1 bay design allows for a mix of six hard disk drives (HDDs) and four solid-state drives (SSDs), giving you the flexibility to store large files while also enjoying quick access to your most frequently used data. This combination of HDDs and SSDs means you get the best of both worlds: ample storage and fast performance.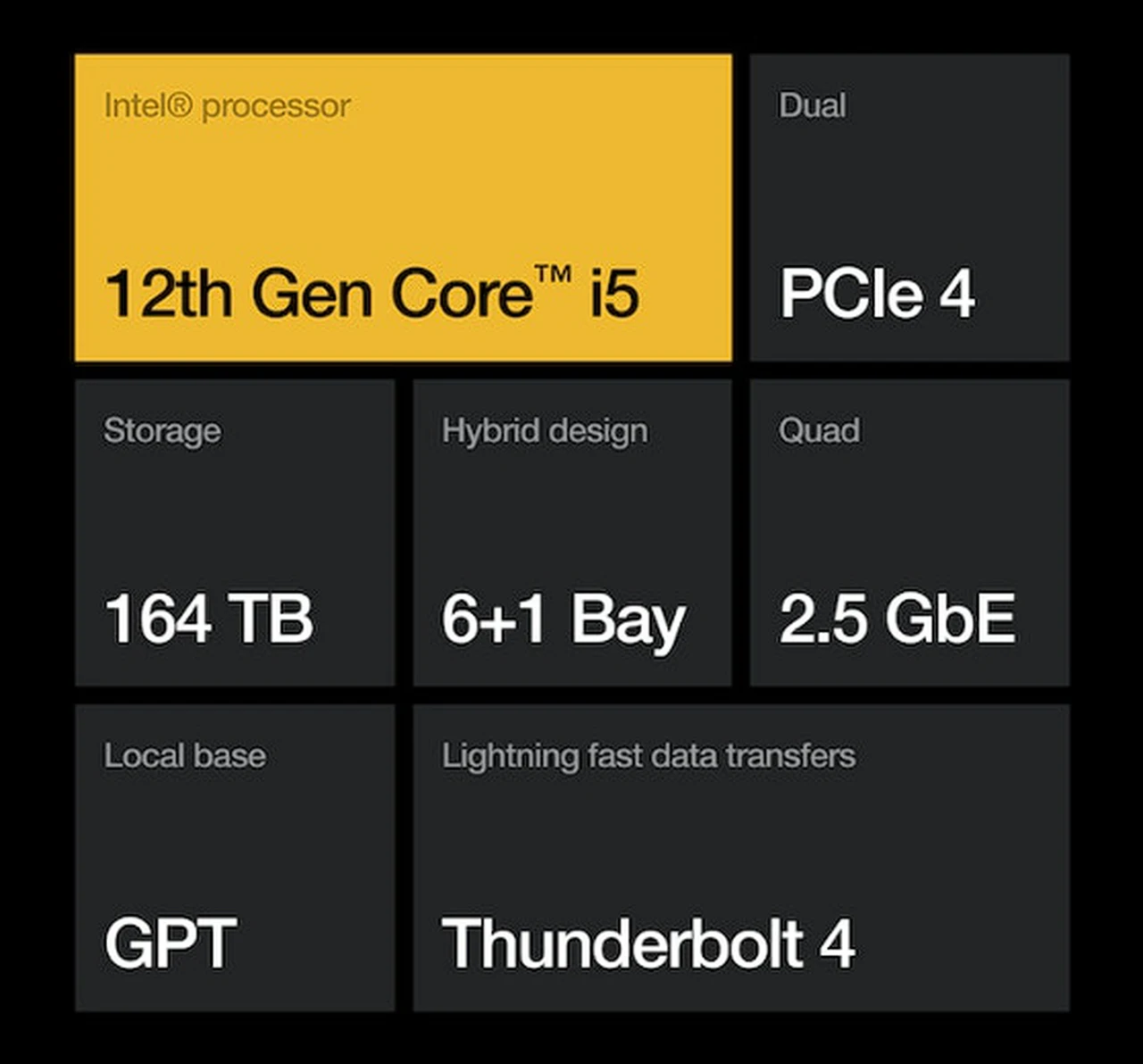 Discounted early bird pledges are now available for the ingenious project from roughly $499 or £400 (depending on current exchange rates). At the core of ZimaCube is a 12th Gen Intel Core i5 processor, which ensures that your data is managed efficiently. This is especially important for tasks that require a lot of computing power, such as video editing. To complement this processing power, ZimaCube includes cutting-edge connectivity options like Thunderbolt 4 and 2.5GbE networking ports. These allow for rapid data transfer, so you can move large files quickly and keep your workflow running smoothly.
NAS Personal cloud storage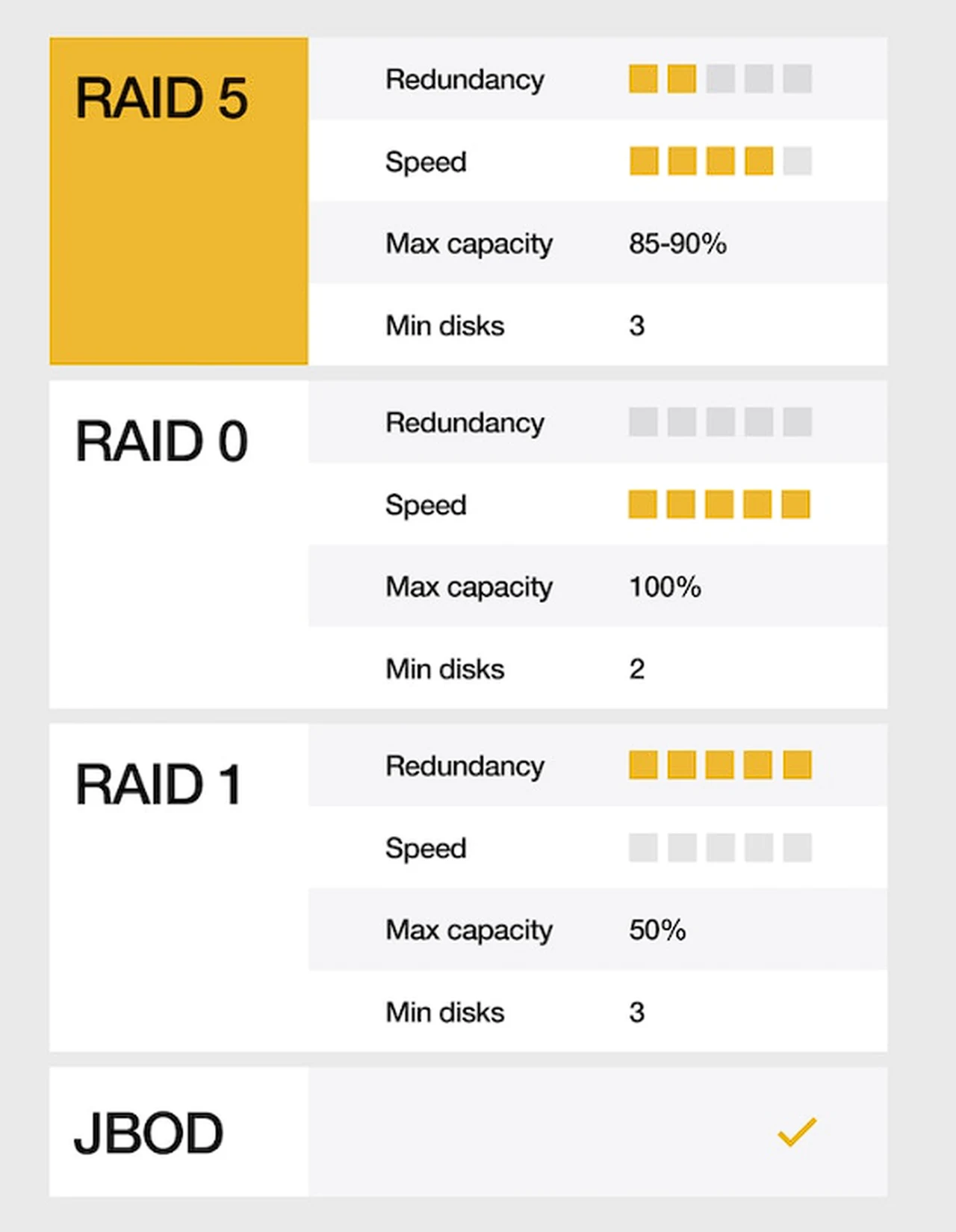 But ZimaCube isn't just about meeting your needs today; it's also about growing with you. Thanks to its PCIe Gen4 slots, you can scale up and enhance performance as your storage demands increase. This future-proofing, combined with the fast data transfer options, makes ZimaCube a storage solution that's ready for whatever comes next.
When it comes to protecting your data, ZimaCube has you covered with RAID configurations. These include RAID 0, RAID 1, RAID 5, and JBOD, with SSD caching to provide an extra layer of data protection and redundancy. With these RAID options, you can rest easy knowing that your data is secure against drive failures and that you have a recovery path in case of unexpected incidents.
Assuming that the ZimaCube funding campaign successfully raises its required pledge goal and the project completion progresses smoothly, worldwide shipping is expected to take place sometime around March 2024. To learn more about the ZimaCube personal cloud storage project observe the promotional video below.
Thunderbolt 4
ZimaCube is designed to work seamlessly with both Windows and macOS, ensuring compatibility with a wide range of devices and user preferences. The ZimaCube File Synchronization (ZSync) feature makes it easy to keep your data synchronized across all your devices, so you always have the latest version of your files, no matter where you are.
The system also includes an automated backup feature, which is essential for collaborative teams or anyone who wants to ensure their data is always safe. This feature means your files are consistently backed up without you having to do a thing. Plus, ZimaCube is built with energy efficiency in mind, which is good for the planet and your wallet.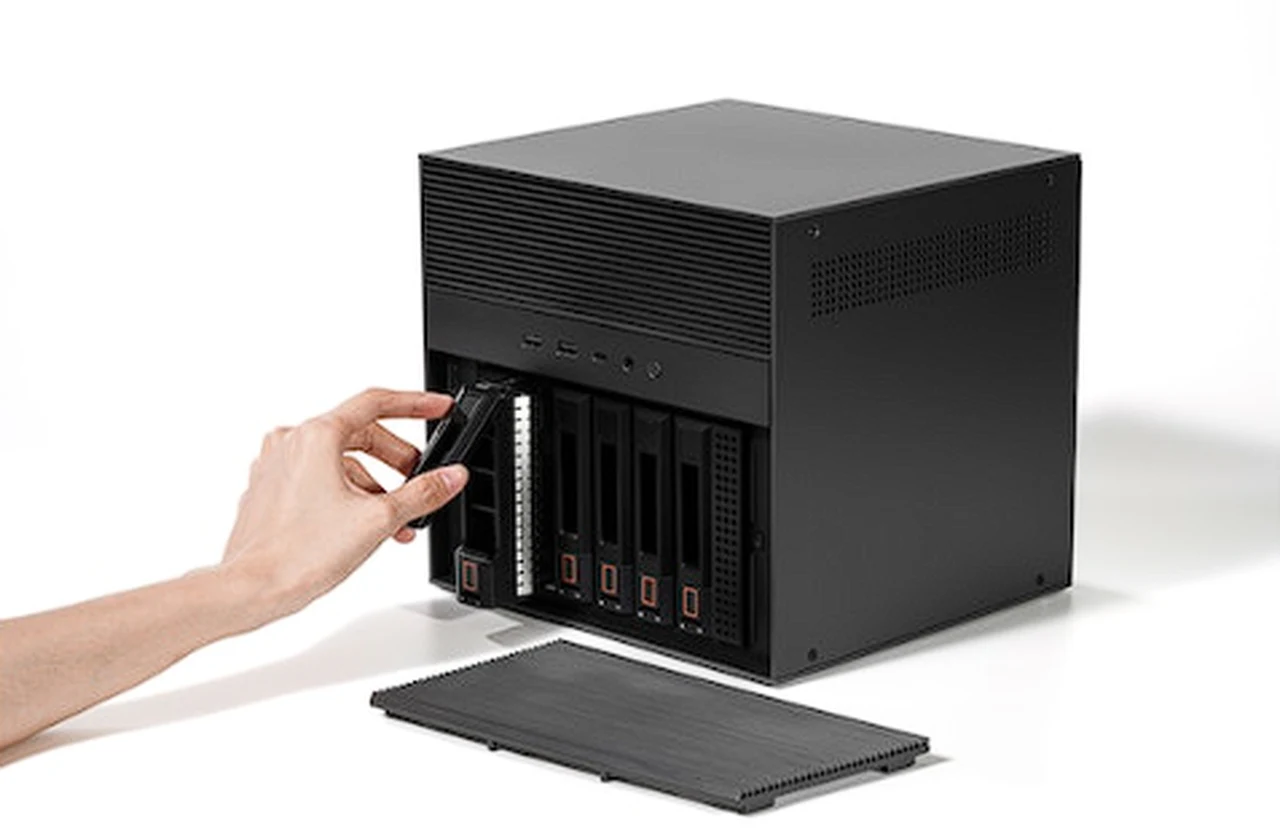 For professionals, such as video editors, who rely on demanding applications, ZimaCube offers robust application support. It's capable of handling complex software with ease, thanks to its extensive storage capacity, powerful processor, and advanced connectivity. This makes ZimaCube an excellent choice for content creators and multimedia experts who need a reliable storage solution that can keep up with their workload.
ZimaCube is more than just a storage device; it's a comprehensive personal cloud solution that addresses the critical needs of secure file management, large-scale data storage, and efficient file access. Whether you're a professional looking for a system that can support your high-end applications or someone who wants a reliable backup system, ZimaCube provides the performance, capacity, and security you need to manage your digital life with confidence. With ZimaCube, your data is not just stored—it's protected, accessible, and ready to grow with you into the future.
For a complete list of all available pledges, stretch goals, extra media and more features for the personal cloud storage, jump over to the official ZimaCube crowd funding campaign page by going to the link below.
Source : Kickstarter
Disclaimer: Participating in Kickstarter campaigns involves inherent risks. While many projects successfully meet their goals, others may fail to deliver due to numerous challenges. Always conduct thorough research and exercise caution when pledging your hard-earned money.
Filed Under: Hardware, Top News


Latest aboutworldnews Deals
Disclosure: Some of our articles include affiliate links. If you buy something through one of these links, aboutworldnews may earn an affiliate commission. Learn about our Disclosure Policy.